Organization : tips for back to school
Published —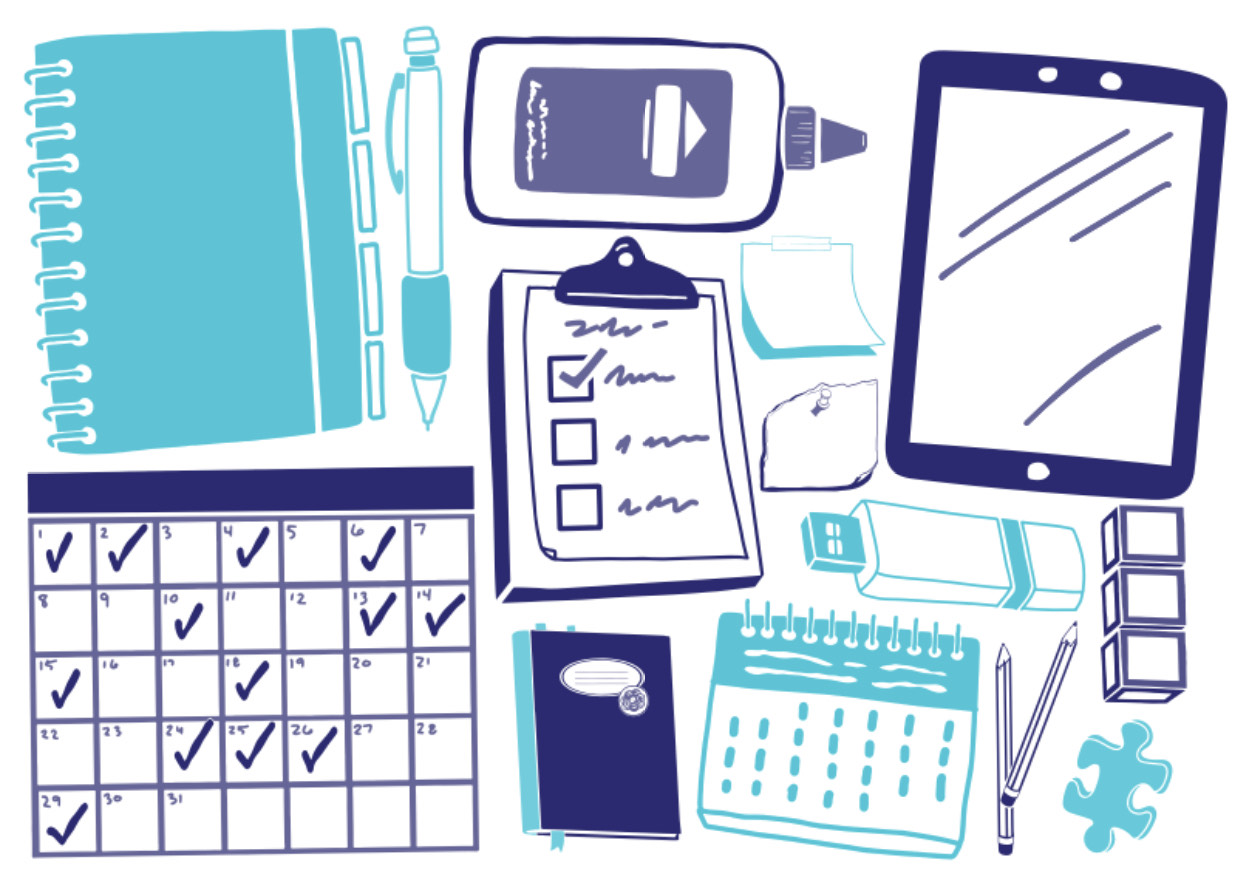 Deep Clean - the first thing to get you started off on the right foot this school year is a good old fashion cleaning session. But don't worry, your kids are doing the bulk of the work. Start by having your child go through all their things from last year and put them into piles. This included their school things, sports bags and closets. What can they reuse? What can be donated? What is trash? Then help them make a list of what they need for next year.

Go Shopping - Who doesn't love back to school shopping? Take that list to the store and grab all the things you and your child need to be successful this year. This includes, backpacks, snacks, clothes, books, planners, pencils and all the other fun knick knacks.

Family Calendar - Set up a family calendar in a room everyone uses. We have a white board hanging in our kitchen that helps keep everyone on the same schedule.

Stations - Have your child take all their school things and set up a homework station. This should be a space solely dedicated to studying and homework, a place where they can focus. It should be a relaxing, quiet spot with few to no distractions. They should also have a break station. This should be a spot where they can take a break from their studies and have a snack, go on their phone, or just play a game. The break station should be separate from their work station, and should have a no-snooze alarm or kitchen timer easier accessible.

Routine Checklists - Make dry erase checklists with your child for different parts of their day. A morning checklist might include taking a shower, getting dresses, eating breakfast, packing their things or grabbing a coat. An after school checklist might include having a snack, unpack their backpack, checking the family calendar, doing their homework, taking a break, walking the dog or setting the table. Having checklists makes things easier on everyone, especially for those with ADHD or those who get easily distracted.

Go Bags - Put together a go bag for yourself, and have your child do the same. A go bag is a bag full of the things you might need when plans change or you are running late. Some things you might include in your go bag might be a water bottle, protein bars, socks, sneakers, fidgets, pencils, notebooks, some money, changers or a first aid kit.

Parental Mailbox - The mailbox should have two slots. One is a place for your child to leave important information sent home with them from school. The other is a place for you to leave things they need to return to school. A good way to make sure no one forgets to check the mailbox is to include this on their routine checklists.

Plan Lunches - Sit with your child and plan what they want for lunch, how often they will be ordering versus packing and how to clean their lunch box out after school each day.

Follow Through - This is perhaps the most important tip. No matter what organization techniques you choose to use, follow through it. These tips and tricks only work when used consistently. So set reminders and do whatever it takes to stay on track. Trust us, putting the effort into things now will pay off when things really get busy.
Katelyn Merring
Related Articles

That Might
Interest You