A 4 Million Dollar Teacher?
Published —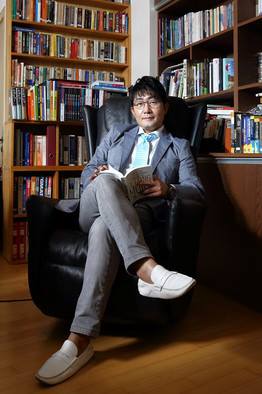 A very interesting Wall Street Journal article tells of the Mr. Kim Ki-hoon, who is described as "a rock star teacher".  Mr. Kim earns upward of $4 million a year as a private tutor, being in high demand for his lectures. The huge tutoring industry in South Korea has resulted in a dramatically improved education system over the past several decades. Almost 75% of students are enrolled in after school classes, with a resulting 93% high school graduation rate in South Korea (U.S. grad rate is 77%). SK 15-year-olds rank Number 2 in the world in reading, and 47% of eighth grade students are ranked advanced, compared to 7% of U.S students.
South Korean learning centers are called "hagwons". Hagwon directors reward teachers according to performance, number of students signing up for their classes, and student satisfaction surveys. Key questions in student surveys are: "How passionate is the teacher?" and "How well-prepared is the teacher?"  As noted in this article, teaching well is hard work (Mr. Kim puts in 60 hours a week). Teachers put in long hours, and the most productive teachers should be rewarded.
Learning/tutoring centers proliferate here in the U.S. and may take notice of the South Korean educational phenomenon in academic tutoring. However, real change for dyslexia or other learning problems depends on tailor-made one-to-one instruction and the parents' supportive engagement in the process.  As a private teacher/therapist myself, I see the reading and cognitive skills of my students improve and confidence increase.  When the student gains the needed brain (processing) skills, academic work becomes easier and makes sense to the him or her. Then motivation grows, and grades improve. 
You may read the WSJ article here:  http://tinyurl.com/laluczo
Related Articles

That Might
Interest You