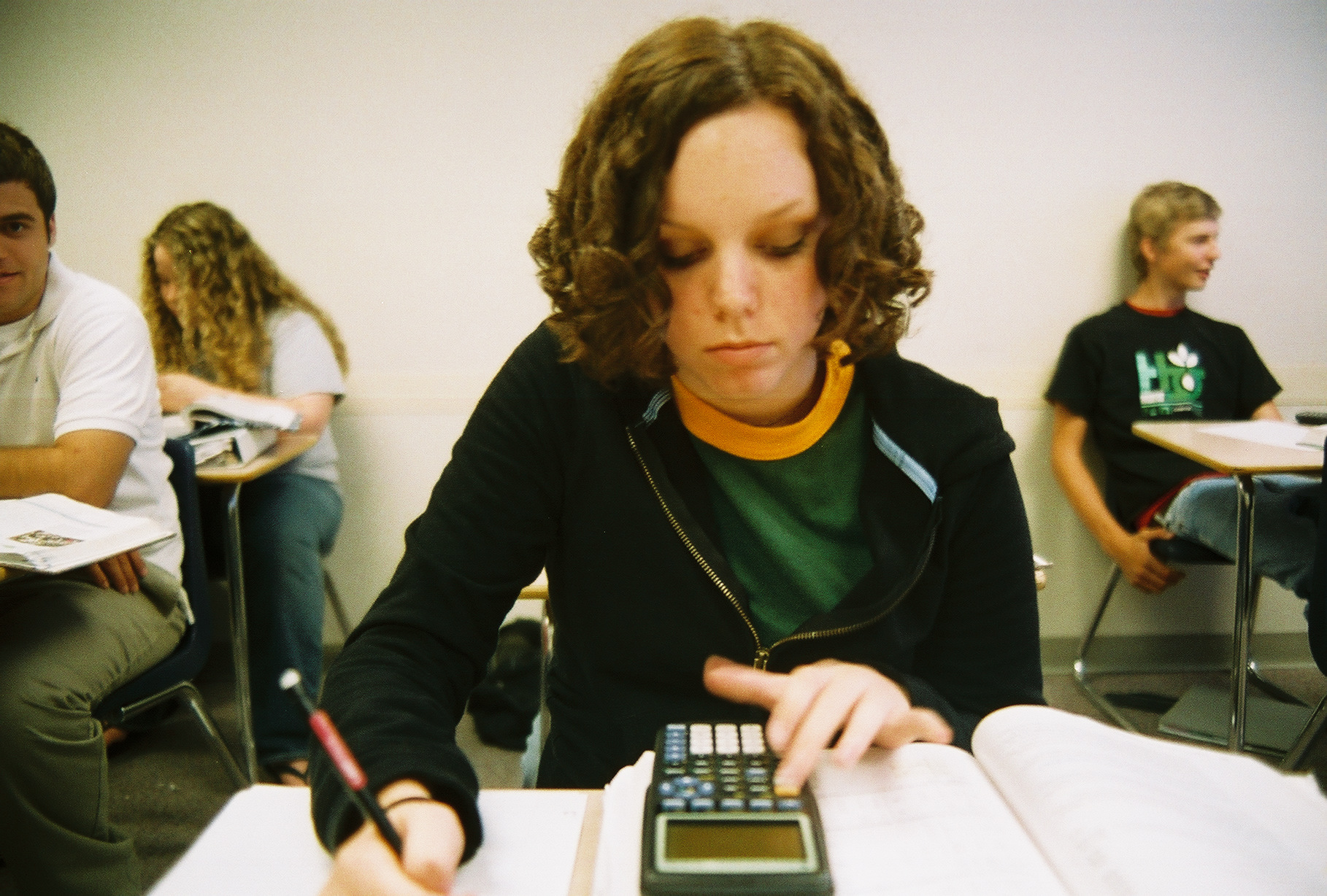 Read how Learning Rx cognitive training helped a young woman recover her independence and her personality after serious brain injury.

Learning Rx trained me to administer their PACE cognitive training program eleven years ago. Since then I have trained many students of all ages who needed help with processing skills, attention issues, reading comprehension, whatever.  The results we get from PACE are wonderful! Find out more about the PACE Cognitive Training Program.
The first relaxing month of summer has slipped by, and July is the month to get tutoring for reading and comprehension skills. If your child is skipping words or garbling them when she or he reads aloud to you, then you can know that she's not getting the meaning. No wonder the child doesn't like to read. But, a few short weeks of expert training can make a huge difference for reluctant readers!
Many children just don't understand the basics about how the English language works. They don't know what to do when a word begins with 'gn' (gnome, gnat) or has a group of letters that look like this: 'augh' (daughter and laugh), or 'ear' (pearl, heard). And how do you tackle a new word such as 'patiently'?
Generally, by the end of the second grade, students are expected to know how to read. Third grade is a real jumping-off point for reading materials. More advanced words and more pages are required for homework reading. There are too many new and longer words for many learners to handle, and homework can become a battleground.
At this point, parents start calling me to get help. It's much better to get tutoring help before after-school meltdowns and homework refusals begin. I have been a successful reading and spelling tutor for more than twenty years. We usually see word attack skills improve two or more years of grade level in six weeks. With improved decoding skills, the reading comprehension gets a big boost, and reading becomes enjoyable! Do this now, while there's more time in your schedule.
Healthier, Happier, Smarter Kids!

What's the best plan for our ADD kids this summer? For children who are frustrated with reading problems and other learning issues? A wonderful outdoors beckons!

Recently, Bill Brooks, a friend in the Lost Pines Master Naturalists, sent an email, quoting:

"A child today is 6 times more likely to play a video game than ride a bike,"
(from "A Special Report on Youth" The Outdoor Foundation, 2010 and Kaiser Family Foundation).

He added this: "Today's children may be the first generation at risk of having a shorter lifespan than their parents." Ludwig DS (2007). New England Journal of Medicine, 357(23): 2325-27.

I wrote back my concern, and Bill and I commenced reminiscing about our days as kids in the Texas outdoors:

Ann: "Well and fondly I remember exploring our Corpus Christi neighborhood with siblings and pals, searching out and collecting shoeboxes-ful of 'locust' (cicada) shells or 'chameleons' (anoles). After eating our fill of loquats and grapefruit from backyard trees, we'd cross Ocean Drive (forbidden) and climb down to the water to find hermit crabs and other treasures. We frequently came home with 'beads' of dirt around our necks from all that good, healthy play. How blessed we were to be safe while exploring!"

Bill: "Sounds wonderful and quite familiar. I grew up inside Loop 410 in San Antonio. My mom would tell the kids, "Get outside and play. Come back when it's time to eat." We had the donkey field, the lizard lot, and I mapped "my" part of Olmos Creek. I learned about the small animals of Texas by catching them, bringing them home, and providing for them until they escaped. I still have rock & shell collections, and my nature notebooks from the mid-sixties."

Will the kids of this current generation reminisce fondly about the days on the couch playing video games? If we will get them outdoors and moving, they can enjoy life with physically fit bodies and the resulting energy and sense of well-being.

From Texas Children in Nature:

…children who play and learn in nature are:
Healthier. Active nature play improves physical conditioning and has a positive effect on emotional well-being and child development. Outdoor play has been linked to reduced risk of myopia and vitamin D deficiency.
Happier. Nature play increases self esteem and reduces stress. Children learn self-discipline and are more cooperative with others. Children feel more capable, confident and connected to nature.
Smarter. Nature play stimulates creativity and improves problem solving. Schools using environmental themes report improved academic performance. And, children who play in nature are more likely to become tomorrow's conservation leaders.

Summer is on us! Even in Texas, mornings and evenings are usually pleasant enough to play outside, looking for bugs or frogs, swimming, climbing trees, playing chase or hide-and-seek, building forts, even chalking up the sidewalk with drawings. (One very hot day, I actually tried to fry an egg on the sidewalk in Corpus Christi.)

Let the technology toys and the televisions rest! Let's have an active summer, playing in and exploring the interesting world outdoors. Let's move!

Bill Brooks is a Bastrop-area herpetologist and a founding member of the Horned Lizard Conservation Society. He is also naturalist at McKinney Roughs Nature Park.
Did you know that we can help some learning and attention problems by spending time enjoying nature? YES, according to Richard Louv (author of "Last Child in the Woods"), many of our children suffer from "Nature Deficit Disorder".
Reconnecting the child with nature can bring many emotional, physical and academic benefits.

Personally, I have noticed that a short walk along a hiking trail or weeding my mint bed for a while refreshes me mentally and emotionally, even after a long stressful day. It can work for our kids, too!
According the Texas Parks and Wildlife program, studies show these 10 reasons to get your kids playing outside.
They will:
Be healthier physically and mentally
Do better in school
Have higher self-esteem
Have good self-discipline
Feel more capable and confident
Be good problem-solvers
Be more cooperative with others
Be more creative
Feel connected to nature
Be tomorrow's conservation leaders

What could be simpler? Get your kids away from the 'screens' and OUTDOORS to explore and play! Visit the Texas Parks and Wildlife for inexpensive ways to enjoy the Great Outdoors with your family.
Last summer, I trained Lara in the PACE program for processing and cognitive skills. Before PACE, Lara's processing skills were below age level in Selective Attention, Logic/Reasoning and Auditory Processing. After PACE, those same deficient skills had changed dramatically: Selective Attention, 1.5 years above age level; Logic/Reasoning, 4.6 years above age level; and Auditory Processing, 8.5 years above level. How's that for effective cognitive skills training!

Lara's mother has sent these two reports:

Sept. 24, 2010
Yesterday the school sent home Progress Reports and I am very happy to tell you that Lara made all A's. She has had excellent behavior marks since the first day of school, and she says that she loves school. I don't know what to say except that I am truly grateful to you for all of the time and effort you put into helping us. Lara's confidence and attitude are great. I am keeping a close watch on her work to make sure I give her extra help where she may need it (but so far she hasn't needed any). She seems to be comprehending things more quickly now.

Thank you for being so kind and making the Pace program as fun as possible. Lara never complained about going to see you and always had a smile on her face after her sessions with you.

February 23, 2011
Lara is doing excellent. She has been making A's in everything except math, a very strong B+. Her behavior marks have been excellent as well. We both couldn't be happier!
As you read, PACE is a proven program for improving processing skills. Reading skills improve too, though they aren't trained directly with PACE. I have used it to train many students, with great success, for ten years. If you know anyone, of any age, who needs to have their brain skills enhanced, PACE is available in Austin, right here at A+ Learning Solutions.