Sound therapy strengthens and sharpens the brain to improve learning, processing skills, emotional regulation, and self-confidence.
Austin Learning Solutions utilizes the iLs Integrated Listening Systems approach to sound therapy. This approach stems on the scientific research showing that the brain is able to change in response to stimulation, known as "neuroplasticity," by providing gentle and specific stimulation in order to activate the neural pathways used in the processing of sensory and auditory information.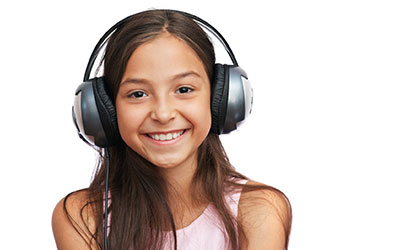 iLs is a listening exercise which stimulates the brain with specially engineered music using applied sound technologies in three different frequency zones.
Because iLs has a global effect on the brain and central nervous system, the therapy is integrated into a variety of programs.
Autism and developmental difficulties are treated with iLs, often used with other methods and programs to help those with the Autism Spectrum Disorder or those on the autism spectrum.
Learning difficulties are improved with iLs therapy resulting in enhanced reading, attention and emotional regulation, speed, auditory processing, and sensory processing. iLs can be used to treat those with the Central Auditory Processing Disorder (CAPD).
Performance optimization helps students, athletes and professionals of all ages achieve better attention, mental acuity, and motor coordination.
Austin Learning Solutions provides a customized iLs program individualized for specific therapeutic goals.
Call us today to discuss sound therapy and how the iLs program may benefit you or your child (512) 657-0126.
The Science Behind iLs Sound Therapy