In seventeen years of serving private students, I've seen cursive handwriting go away. Most of my students use a form of slow, immature printing no matter what age they are. Does it matter? Recently a friend sent me a New York Times article, "What's Lost as Handwriting Fades?", which poses that very question.
Common Core curriculum provides for the training of handwriting in the first two grades, but dispenses with it in favor of keyboarding after that. However, according to the NYT article, children learn to read faster when they are being trained in handwriting. Good handwriting skills also positively affect working memory and enable a student to produce more words and ideas faster when given a writing assignment.
For a long time, I've admired the work of Jeannette Farmer, one of a few U.S handwriting specialists and an educator of educators. Ms. Farmer who has spent many years studying brain research, holds that handwriting plays a critical positive role in the education process, and the absence of handwriting training causes a profoundly negative result in the quality of our students' educations.
My point in this post is: Parents, I urge you to get your child the training he/she needs to develop good handwriting skills. Summer handwriting camps abound, and the home practice must continue. Brain growth and development for the education years is now.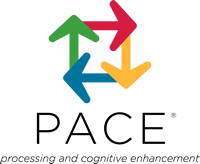 In the 14 years that I have been a PACE provider, I'm always thrilled to learn of the fantastic results we get from this intensive cognitive training program. Corresponding with another PACE provider in Arkansas, I read this wonderful report:
"One of my students has six benign brain tumors. Her middle school years consisted of horrible side effects from her medications, headaches, resource classes, bullying, and visits to psychiatric hospitals. After PACE she was removed from all of her resource classes. Five years later, she is on the A-B honor roll, has learned to play the clarinet and marches in the band. Her self-confidence is beautiful to behold!
We did the program at the end of her 7th grade year. She had never been able to learn her multiplication tables, and the first day of eighth grade she brought home a page of problems and proceeded to just write out the answers! Her mother just bawled!"
I've included this story (with permission) on my blog to encourage parents of students who are very involved with physical and learning issues. Cognitive therapy and auditory training can work wonders in many areas: reading, attention, logic, memory, and organization skills. I've seen this so many times, which is why I love my job! Other testimonials can be read on my website.
One of my students (we'll call him "Cory"), is beginning eighth grade this week. Cory has been on a sound therapy program since late June, and we've worked weekly on reading and critical thinking skills. I sent home a checklist last week to get an update on his academic and behavioral progress.
The completed checklist came back today and shows wonderful changes - just what we usually see about this time in a sound therapy program, but it always amazes and blesses me. Cory himself has noticed and described some of his improvements:
"My reading is

way

better than when I first got here!
I have better rhythm,
better ability to listen to others,
I'm using my planner,
and my attention span is better."
Cory has been listening in the high frequency range for the past four weeks. His trained inner ear is sending a better message to the brain, and the brain is responding by making new neural pathways. Executive function skills are kicking in, and we see mental effort sustained longer, better organization, less procrastination, etc. (so many skills come into play here).
His mother checked 28 improvements that she has noticed (such as, "expressing ideas better" and "seems more mature"). This young man is READY for eighth grade, and his confidence shows it. I'm so pleased and proud of him. I love my job!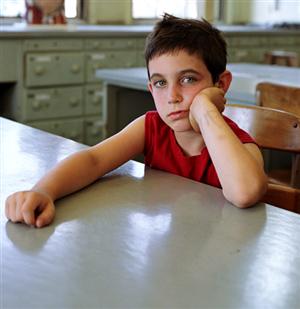 In my Austin practice, I help students with various learning disabilities or deficiencies. Some are gifted and truly dyslexic learners. I have smart kids on the autism spectrum, and others who have sensory integration needs or auditory processing needs which create myriad problems in their lives. Some just don't understand the reading process, how our language works! Individualized training with the appropriate advanced methods can bring real progress for these learners.
Every several weeks, I give parents of my students a behavioral checklist to note areas of improvement they have noticed. The progress is subtle, and the checklist helps us realize the growth that is taking place.
Caden* is a 3rd grade boy, diagnosed with ADHD. After sixteen weeks, Caden's mother completed the checklist, noting these positive changes in her son:
Initiates reading
More eye contact
Less distracted
Shows more initiative
Follows directions
Using better clearer sentence structure
Improved reading comprehension and spelling
More outgoing
Improved handwriting
More independent
Increased self-confidence
Better attitude toward school
Caden's parents were very happy with their son's progress. Whatever the child's learning difficulties, it really pays off to get the necessary intervention. Tutoring is reteaching what hasn't been learned. Therapeutic training is better; it changes the brain, so that the learner can succeed without endless tutoring. Summer is a great time to get that effective training your child needs.
If your child is a struggling learner or just doesn't like to read, call Austin Learning Solutions. Mention this blog, and I'll give you $50 off your initial assessment fee.
*Name has been changed to protect the anonymity of my clients.
The other day, I observed a toddler in the child seat of the cart watching a video on her mother's smartphone while Mom shopped. I remember chatting with my toddler while we shopped, explaining things about the store and the groceries we were putting in the cart. Not to be self-righteous, but our culture is changing in so many ways, some of them not good for our brain development!
Today's kids are being reared in a technology culture, and many are spending too many hours a week with hands on an iPad or a video game of some sort. Some children don't know what to do when turned loose in the backyard. Creative play building forts, hunting lizards or bugs, digging in the dirt, making things out of leaves, sticks and mud, watching the antics of birds… are great for the developing brain. These are wonderful ways for children to explore their worlds learning about nature hands-on.
Texas Parks and Wildlife gives ten reasons to get your children playing outside this spring and summer:
They will:
Be healthier physically and mentally
Do better in school.
Have higher self-esteem
Have good self-discipline
Feel more capable and confident.
Be good problem-solvers.
Be more cooperative with others.
Be more creative.
Feel connected to nature.
Be tomorrow's conservation leaders.
So, let's play…OUTSIDE. Become a hiking family. Discover birding together. Texas has a plethora of great parks, and many trails to explore, for fun at little expense. Visit the Texas Parks and Wildlife site to look at the possibilities!