This evening's Advanced Brain Technologies Sound Brain Fitness Teleseminar is on Auditory Processing. The seminar will last about an hour, then they will open it for questions. It is open to the general public. So, parents of children who have ADHD, reading problems or other learning issues, tune in to gain valuable information about Auditory Processing. The seminar begins at 7:00 p.m. Central Time, via your computer.
Here's the information and how to tune in, straight from ABT:
Auditory Processing Disorders: What You Need to Know
Guest: Jay R. Lucker, Ed.D., CCC-A/SLP, FAAA
Host: Alex Doman
Date/Time: January 2, 2013, 8pm ET (1am GMT)
Cost: Free - Open to the General Public
Alex and his guest, a leading expert in auditory processing, audiologist, speech-language pathologist, research scientist, and associate
professor will explore auditory processing disorders; what happens when the brain doesn't understand what it hears, and what to do about it.
Along the way they will cover:
Differentiating auditory processing, a language disorder, and ADHD
How APD should be assessed
Categories of APD and general treatment recommendations
APD intervention with The Listening Program®
Click here to register for access to the call. advancedbrain.com/abt-teleseminars.html
Once registered, you will get dial-in or online access instructions and other details about the call.
This interesting piece came to our attention through the Learning Rx newsletter. Ken Gibson, the developer of the very successful PACE program, is also the founder of Learning Rx.
A university in Israel conducted studies of hand-clapping songs which revealed a link between those activities and cognitive skills development in children, young adults, and university students. Practicing motor skills while singing and staying on beat helps develop auditory processing, visual processing, and attention. Children—particularly those in first through third grade—who participated had neater handwriting, better writing skills, and made fewer spelling errors, too! One researcher stated, "There's no doubt such activities train the brain and influence development in other areas." Even adults benefit by becoming more focused and less stressed. Who knew the songs weren't just for fun? Read Research Confirms Hand-Clapping Songs Improve Cognitive Skills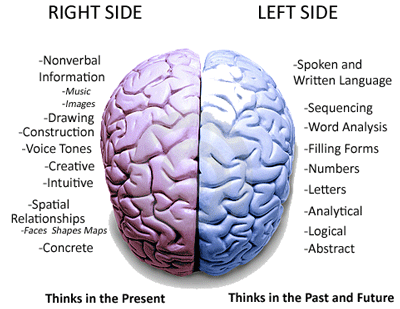 October is Dyslexia Awareness Month. To raise awareness and dispel misconceptions about Dyslexia, we have compiled a list of facts and statistics about Dyslexia.
It is estimated that 1 in 10 people have dyslexia
Over 40 million American Adults are dyslexic - and only 2 million know it
Dyslexia is not tied to IQ - Einstein was dyslexic and had an estimated IQ of 160
Dyslexia in not just about getting letters or numbers mixed up or out of order
80% of people associate dyslexia with some form of retardation - this is not true
Dyslexia is a language-based learning disability or disorder that includes poor word reading, word decoding, oral reading fluency and spelling
Dyslexia occurs in people of all backgrounds and intellectual levels
Dyslexia has nothing to do with not working hard enough
20% of school-aged children in the US are dyslexic
With appropriate teaching methods, dyslexia can learn successfully
Over 50% of NASA employees are dyslexic
Dyslexia runs in families; parents with dyslexia are very likely to have children with dyslexia
Dyslexics may struggle with organizational skills, planning and prioritizing, keeping time, concentrating with background noise.
Dyslexis may excel at connecting ideas, thinking out of the box, 3D thinking, seeing the big picture
People with dyslexia excel or even gifted in areas of art, computer science, design, drama, electronics, math, mechanics, music, physics, sales and sports
Many famous people are dyslexic including: Orlando Bloom, Whoopi Goldberg, Stephen Spielberg, Kiera Knightley. Albert Einstein and Patrick Dempsey
SOURCES: American Dyslexia Association, The International Dyslexia Association, The Dyslexia Center, The Dyslexia Foundation, The Child Mind Institute
Issues with toddler meltdowns or teenage drama? Teaching a child resiliance can help our kids to be happier, well-adjusted, thoughful, autonomous adults.
Years ago, I clipped and saved a valuable article from "Counselor's Corner", much of which I will reproduce here.
Characteristics of Resilient Children:
Socially skillful
Sense of control over their response to life
Reflective approach to life (thinks and then acts)
Goal-directed
Curiosity and interest in education (often 'caught' reading!)
Presence of inspirational individual / role model
Ability to separate from destructive people and situations
Take moderate risks
Stress-inoculated (anticipated and prepared for crises)
View crises as challenges, not catastrophes
Recommendations for Promoting Resilience:
Encourage child to have friends by being one.
Encourage autonomy and opportunities for responsible decision-making
Encourage divergent thinking (have child plan more than one solution).
Get child involved in long-term projects to promote goal-setting and delayed gratification
Encourage interest in education and promote reading.
Challenge, but never put-down child's views.
Provide a strong family support base, and encourage individual extra-curricular pursuits.
Do not expect of encourage perfection.
Teach the art of reframing problems as challenges.
Be what you want the child to be: model resilience.
Sure hope this is helpful!